Welcome to the official Palm Springs Film Office and Palm Springs Film Alliance web site.
We've made every attempt to create a space that suits the needs of both local media professionals and production companies coming into the Palm Springs / Desert Cities / Coachella Valley area to shoot their projects.
From here, outside production companies can find information on how to save money using local professional crew, how to find the best film locations, getting the sweetest deal on film friendly accommodations, streamlining the film permit process, locate quality vendors and services such as catering, props, security, hardware, vehicle rental, generators, studios & sound stages, honeywagons, animal wranglers, jibs, cranes, grip and electric truck packages, and much more… if it's in the Coachella Valley, you'll be able to track it down from here.
For local crew and those affiliated with the entertainment industry in the Coachella Valley, this site is your place to find information, news, meeting schedules, job listings and just about anything pertaining to the everyday workings of film, TV and still shoots in our great area.
We also want you to know that this site, and the Film Alliance itself, is a work in progress. Any ideas or creative criticisms you have are welcome. Enjoy!
Join the community!
Meet industry professionals who share similar interests. You can create your own group, share photos, upload videos and much more — absolutely free!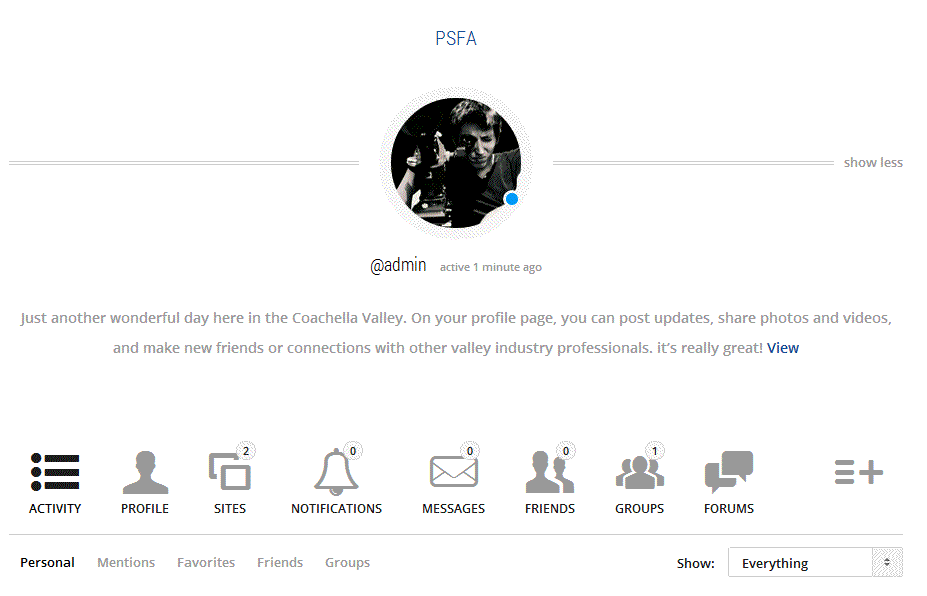 Articles written by the staff and community!
Do you have a passion for writing? Join our team of industry professionals and share what you think is important
This page is under construction. Supervisor John J. Benoit Film production in Coachella Valley in full force after revised...
Test Page. The Greater Palm Springs Area Film Alliance is happy to announce a new Jobs Posting feature has...
Test Page. Did you know that the rainfall in the Coachella Valley is extremely limited with average annual precipitation rates...
Location, location, location!
Just a hop-skip from Los Angeles, the Coachella Valley is your outdoor stage-set
MORE FEATURES FOR NETWORKING
Get the attention you deserve!
Having an industry website is mandatory for any professional to be taken seriously but creating a website can be expensive and overwhelming. Thankfully, we have made it easy for you create your own website right here with no programming experience necessary!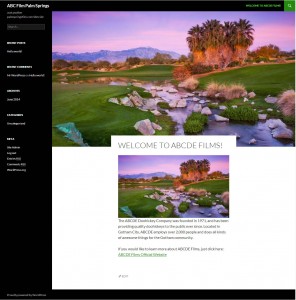 Wow! I'm so happy you've upgraded the website — It's so easy to navigate and find the resources I need. Thanks so much PSFA!! You're the best!