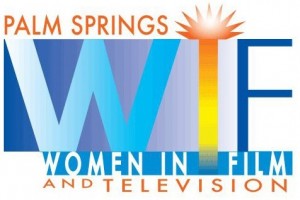 Palm Springs Women in Film and Television (PSWIFT) is a non-profit organization and the 38th Chapter of Women in Film & Television International. PSWIFT is dedicated to helping women and men achieve their highest potential within the global entertainment, arts, communications and media industries. More…
In the Spotlight: Palm Springs Film Factory | By David J. Stern | Senior Staff Writer Standing inside the Palm Springs Film Factory, one might think they're at one of LA's multifaceted production studios, complete with all the bells and whistles one would expect. But this sizeable… Read Whole Story
---
31-385 Plantation Road, Thousand Palms, CA 92276
Bruce Carson: 805-217-9153



The Greater Palm Springs Film Alliance (PSFA) is an affiliate of the Inland Empire Film Commission (IEFC) both made up of volunteers from the professional local film and TV industry. Together, we provide a powerful 1-2-3 punch supporting large and small productions, the local production community and vendors working throughout the Coachella Valley.
Our mission is to help the Greater Palm Springs Film Office in it's support of locally based productions, crew and vendors while promoting the Coachella Valley as a destination for all types of media projects. We maintain this website, provide support and networking for local crew ("worker bees"), and do location and other research for productions with our on-the-ground network of professionals, among other things.
General membership requires no fees and includes being placed in our Crew List accessible throughout the entertainment industry. The only requirements for membership are recent, verifiable credits and availability for future work as a local professional. Vendors must show a willingness to be "film friendly" and work within the demands of a production. All interested individuals are welcome to submit a Request for Membership or attend one of our free General Meetings. If you would like to attend a General Meeting, simply click here for our current schedule.